You need a wooden board, nails, thread and artificial flowers and you can create this beautiful decoration for your home. Print out a template for the jar and use it as a reference on the board. When all the nails are hammered into the board in the right place, you can tear out the template sheet.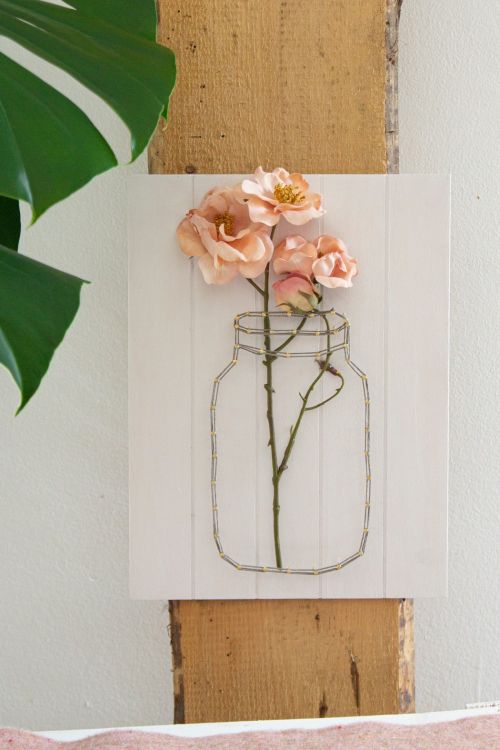 Materials:
8630-73 Wooden memoboard, 1pcs.
43694-28 Flowers Dry Look, 1pcs.
8500-011 Nails, 1 bag
742000-1 Acrylpaint, white, 1pcs.
166457-189 Yarn, 1pcs.
Tools:
Hammer, brush