If you're in search of a creative and stylish way to upgrade your home décor, a macramé cake ball pillow case may be just what you need. With some macramé, crochet and fabric, you can create a one-of-a-kind pillow cover that will be the perfect addition to any room in your home. In the video tutorial below you can see the process of creating a macramé cake ball pillow case that will impress your friends and elevate your home décor game. 
Click here to open the patterns: pattern crochet and pattern pillow case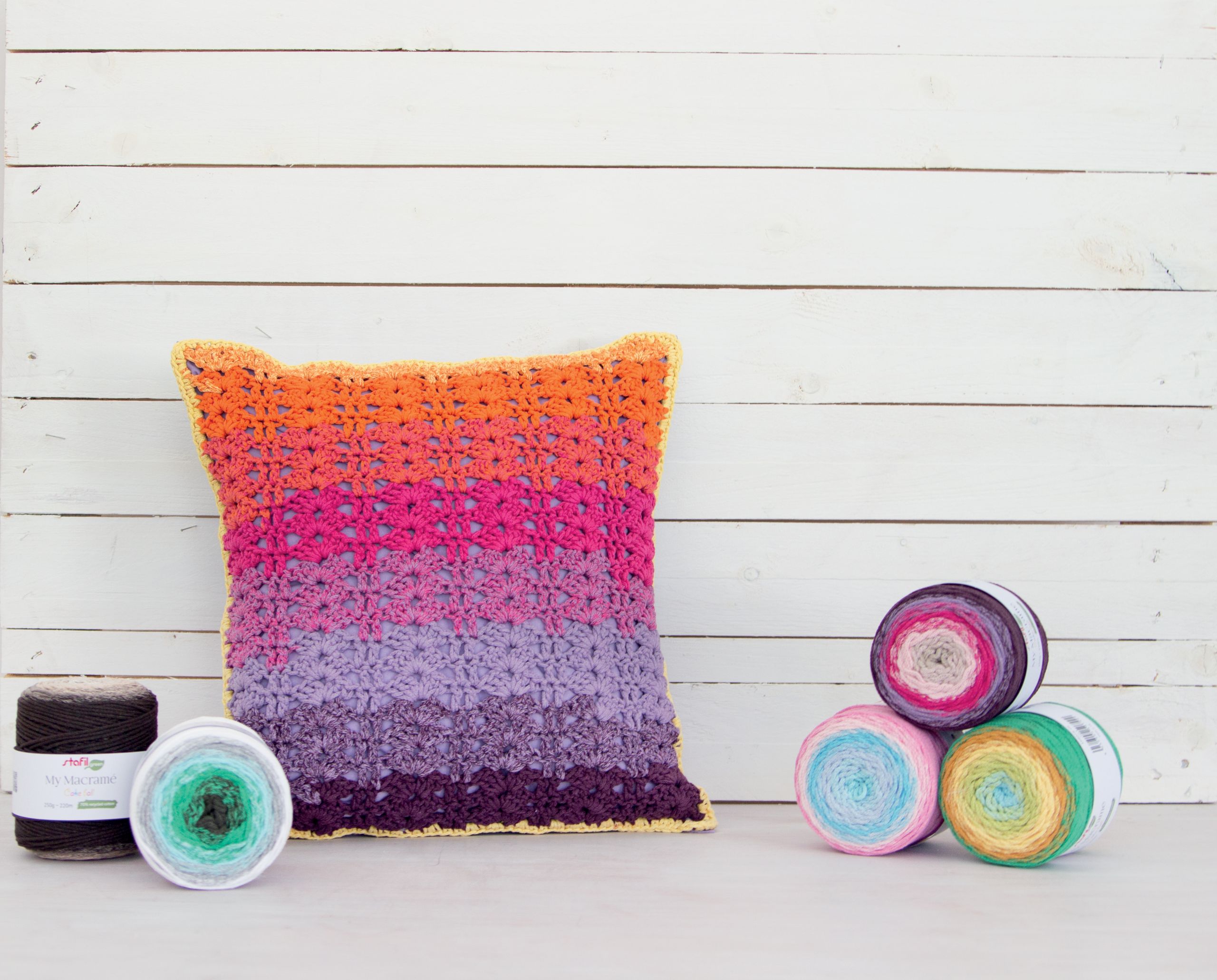 Materials:
108078-01 macramè cake ball 250g~220m
248000-24 fabric uni H 112cm 145g/m² lavander cm 94×42
316676-1079 seralon 100 50m x5 seralon 100 50m x5
285142 pillow 40x40cm b.ca – made in Italy
Tools: 
300195-141 crochet hook 5mm, pins, needle, wool needle, thread, 600-80 hot glue gun white, scissors, meter, sewing machine.