With the soft wool Liana you can create warming accessories for the cold season. No matter if it's these nice gloves, scarfs or cuddly socks. Have fun creating your projects.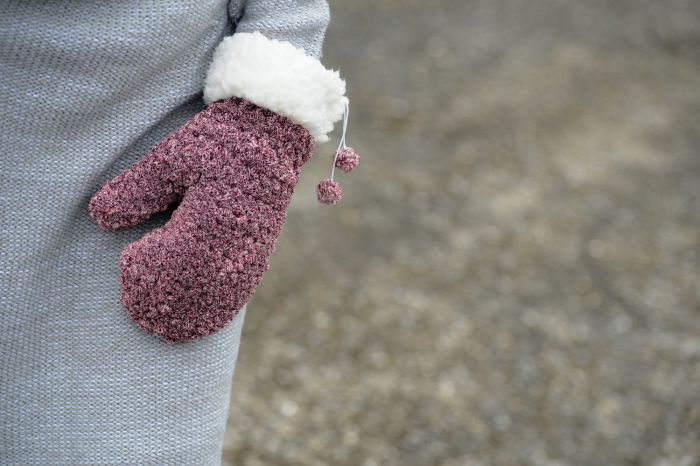 Materials:
108063-10 yarn Liana 100g / ball, ca.65m burgundy / pink, ca. 0,2 kilo
240016-01 lamb fur fabric 30x40cm white, (about 9×30 cm) 1 pc.
7424-011 waxed wire 5lfm 1mm nature (10), (about 30cm) 1 Btl.
Tools:
Crochet hook No. 6, 6020-591 Sewing needle 6.5cm, Scissors