In this video tutorial we show you how to make a cute gift bow with our cotton ribbons.
With this bow you will add an extra touch to your gift packages but it can also be used to decorate the table or objects at home.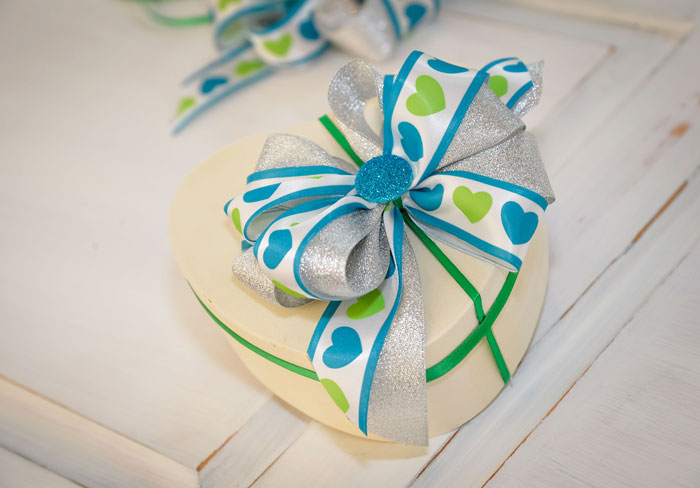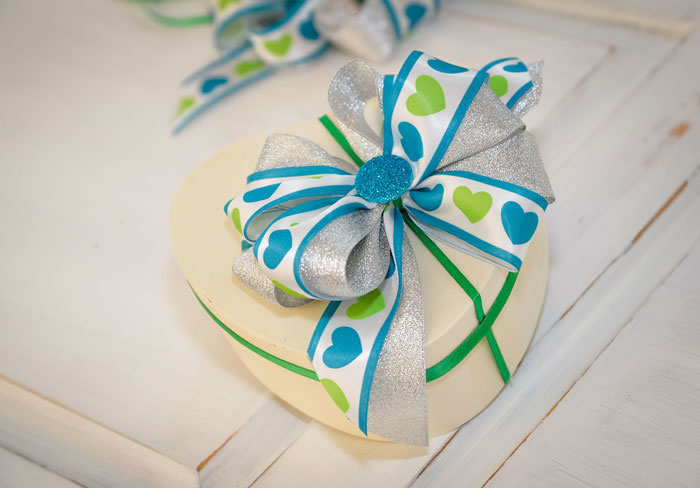 Materials:
862-40 Chip box 130 x 130 mm heart-shaped
RA13026-32 Metallic ribbon silver, 26 mm x 4 m
RA20525-47 Satin ribbon with hearts blue / green, 25 mm x 3 m
660-57 Double satin ribbon 3 mm may green
6701-64 Double satin ribbon 6 mm may green
335700-4186 Buttons big dots aqua
Tools:
Scissors, hot glue
TIP: The length of the ribbons varies depending on how big or how full the stitch should be.