Simple objects are magically transformed into artistic decorations with our shrink films. You can use things made of plastic, glass and also wood and styrofoam.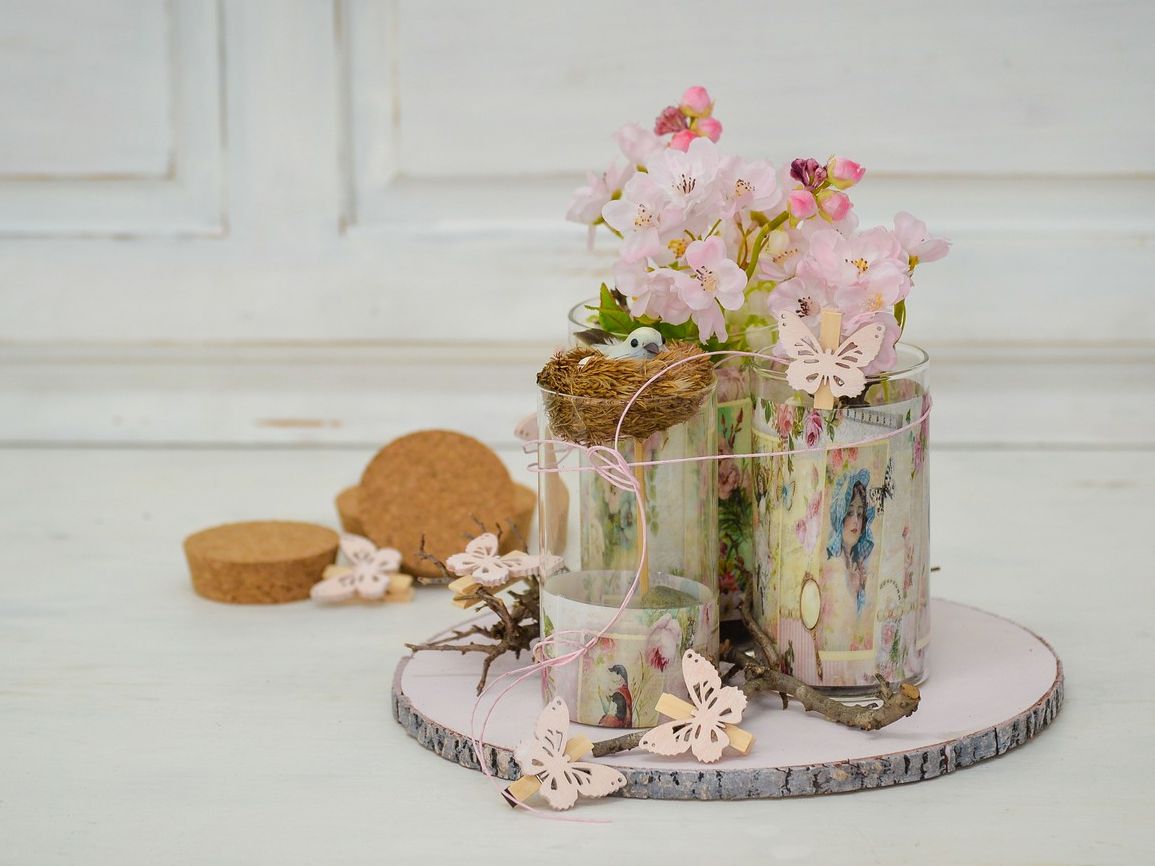 Materials:
3924-36 wooden plate D25cm (6 pz.), 1 pc.
7616-21 deco glass w. cork H12xØ6.5cm (6 pz.), 1 pc.
7616-23 deco glass w. cork H12.5xØ8.5cm(6 pz.), 1 pc.
5422-35 bonsai branch 50-60 pz. ca.15cm (1 box), 1 box ca. 1-2 branches
21-4414PI cherry blossom twig 58cm pink (24 pz.), 2 -3 pz.
3393-491 butterfly w. clip SB6 4cm cream (12 bags), 1 bags
5422-72 bird nest w. pick x6 Ø6cm (12 pz.), 1 pc.
21-6735C lily oft the valley 26cm cream (12 pz.), 1 pc.
9400-441 shrink film romantic II SB3 H.11cm (6 bags.), 1 bags
7424-101 waxed ribbon 5m 1mm pink (10 bags), 1 bag ca. 50 cm
Acrylic matt paint, light pink, 1 pc
Tools:
brush, scissors, 80° hot water in a large saucepan, kitchen tongs for gripping the glasses
Here you can see more ideas – if you use candles – please use it only for decoration or do not let it burn down to the film.