Create an Easter table and welcome your guests. These colours can be erased with water, so you can even change the font.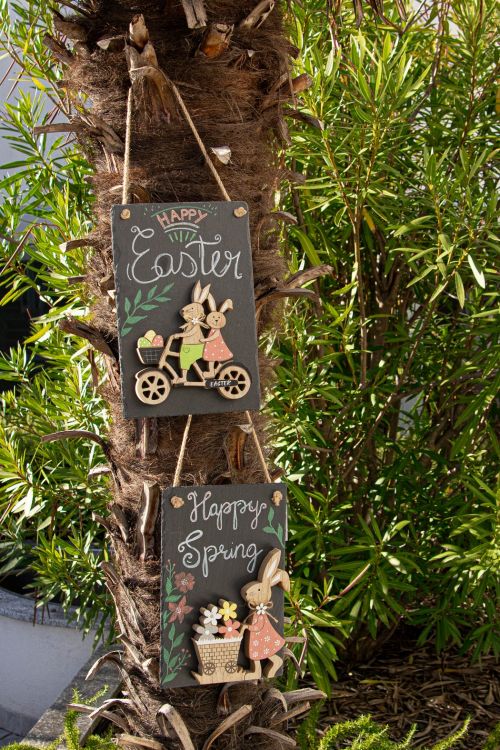 Materials:

7609-08 Slate plate with jute, 2 pcs.
3062-2 Wooden bunnies, with flowers, 1 pcs.
3062-3 Wooden bunnies, with bicycle, 1 pcs.
K227-11 Chalky, Snow White, 1 pcs.
K227-12 Chalky, Frosry Apricot, 1 pcs.
K227-16 Chalky, Rosemary Green, 1 pcs.
Tools:
Hot glue gun