With our Easter cotton tubes collection you can create a very different easter nest than usual. Being very elastic the tubes are perfect for wrapping boxes or other articles.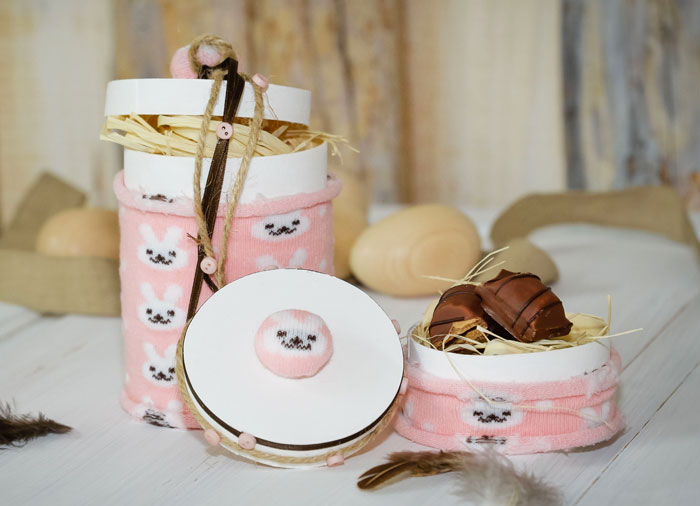 Materials:
862-46 Box 110 x 80 mm round, 1 piece
862-08 Box 80 mm round, 1 pcs
747066-03 Cotton loop 30 cm rabbits pink / white, 1 pcs
6700-76 Double satin ribbon 3 mm brown, ca. 40 cm
798-53 Jute yarn 3.5 mm natural, approx. 40 cm
4470-09 Cotton wheels 2 cm white, 2 pcs
335700-1349 Round victorian buttons, 1 bag
742000-1 Acrylic color white, 1 piece
Tools:
Glue gun, scissors, brush,
First paint the box with white the acrylic color, than cut the tube and pull it over the box. Cover the cotton wheels with the tube and glue them firmly to the box. Decorate with ribbons and buttons.