Are you tired of the usual boring beach slippers? With our new slippers and superglue, you can now design your own shoes. In this blog you can find some examples of what you can do, but there are no limits to your imagination.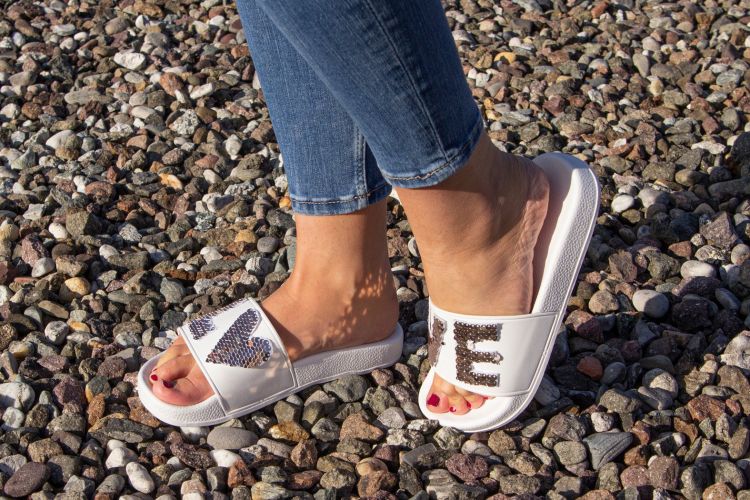 699103* beach slippers, white, 1 pcs.
699104* beach slippers, black, 1 pcs.
6010-24 Uhu minis, 1pcs.
240140-1 turn sequins white/rose, 1 pcs.
8135-381 gemstones, rainbow drops, 1 bag
8135-371 gemstones, rainbow dots, 1 bag
8135-301 gemstone set, silver, 1 bag
C1604-31 Perlmarker, rosa, 1 pcs.
C1640-05 Perlmarker, green, 1 pcs.