Are you looking for a simple and enjoyable DIY project? Look no further, we have the perfect solution for you! Using our polystyrene shapes, you can create various decorations to enhance the beauty of your space. In this blog, we will demonstrate how to make spring cones and balls with our tubes and Sizzix thinlits. This project is beginner-friendly and easy to make.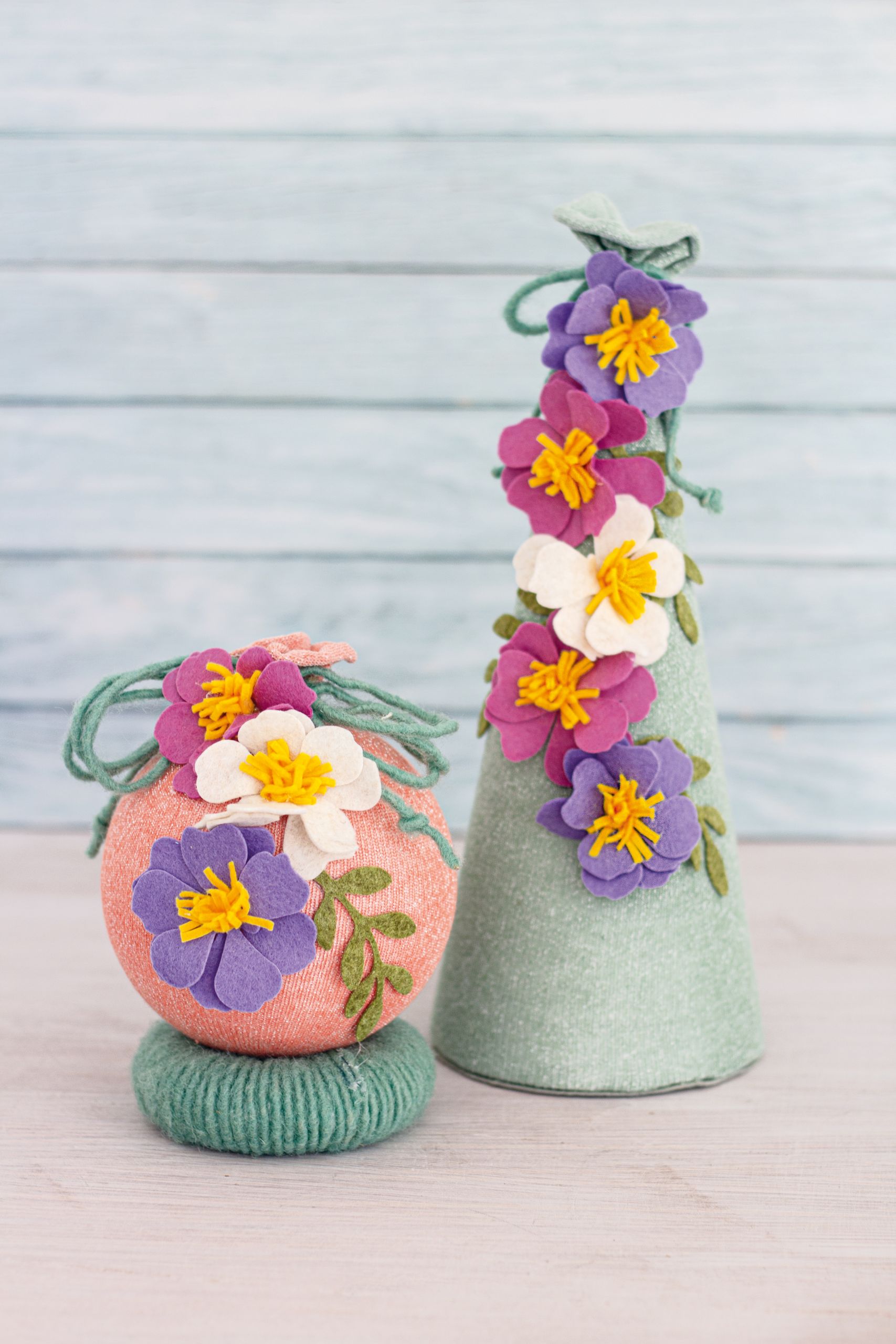 Materials:
802-39 styrofoam cone h 26cm, Ø 12cm
801-10 styrofoam ball Ø 10cm
802-10 styrofoam ring Ø 10cm
747056-06 tube glitter green
747056-07 tube glitter coral
745310-69 felt 1mm 20x30cm string
5306-46 felt 1mm 20x30cm mint gray-silver
5306-50 felt 1mm 20x30cm off-white melange
5306-38 felt 1mm 20x30cm olive-green melange
5306-6 felt 1mm 20x30cm sun-yellow
5306-43 felt 1mm 20x30cm wisteria
5306-37 felt 1mm 20x30cm light violet
Tools:
hot glue, scissors, 600-95 glue for styrofoam
Instructions:

Cover the cone with the green tube glitter. Secure it on the top using the felt string by tying it and making a bow. Finish the cone base with the felt (5306-46) using the hot glue.
Cover the ball with the coral tube glitter. Make a knot at the base, and on the other side secure it with the felt string and make a bow.
Cover the ring with the felt string and secure the ends of the string with hot glue.
Make flowers using the Sizzix die and then glue them on the ball and the cone to make the decorations.
Place the ball on top of the ring.