In autumn, when the days get shorter and the nights longer, scarves and headbands are an absolute must. They should keep you warm, but ideally also look good. In this blog article we show you how to knit a stylish scarf and headband for the cold months with our Cuddly Glitter wool.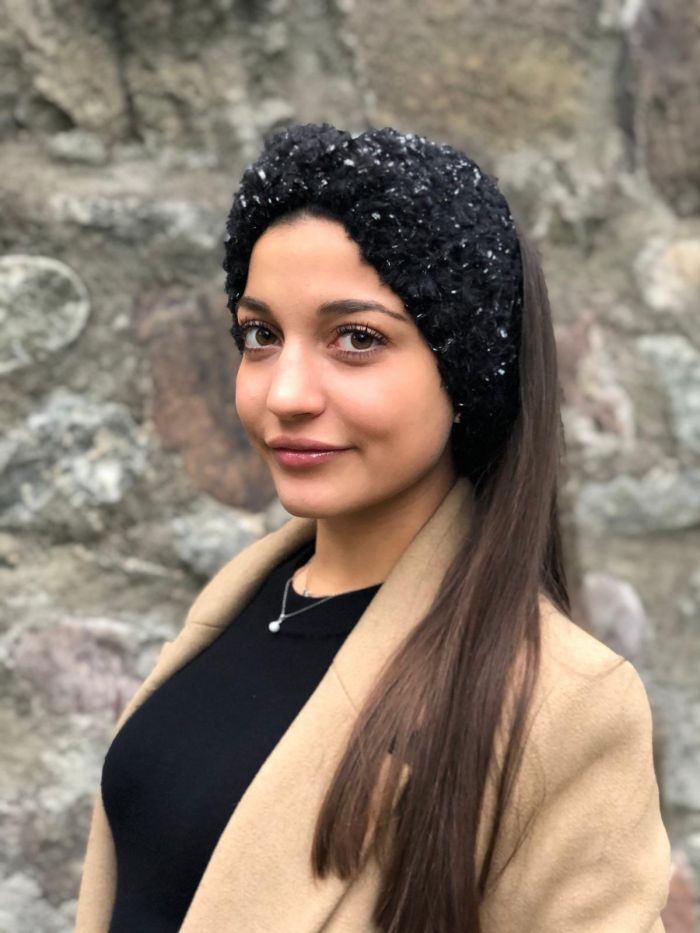 Material:
108068-02 Cuddly glitter yarn for the scarf
108068-02 Cuddly glitter yarn ca 100g for the headband
Tool:
Knitting needles nr 9
For the scarf cast on 18 stitches. Work approx. 170cm long with the garter stitch, then cast off and sew both ends together.
For the headband cast on 12 stitches. The head circumference minus 3cm is the length the finished piece should have. For the twist in the front: fold the headband lenghtwise, bring both ends together and make a "sandwich" with the layers you gained by folding it lengthwise. You should end up with 4 layers that you need to saw together. It sounds more complicated than it actually is. Enjoy!