Whether you are a beginner or an experienced crafter, this tutorial is perfect for anyone looking to add a touch of texture and interest to their bags. The way the boucle yarn adds a touch of elegance to the natural and rustic look of the jute bag will make your bag perfect for every occasion. So grab your knitting needles, turn on the video below and let's get started on creating your very own boucle bag!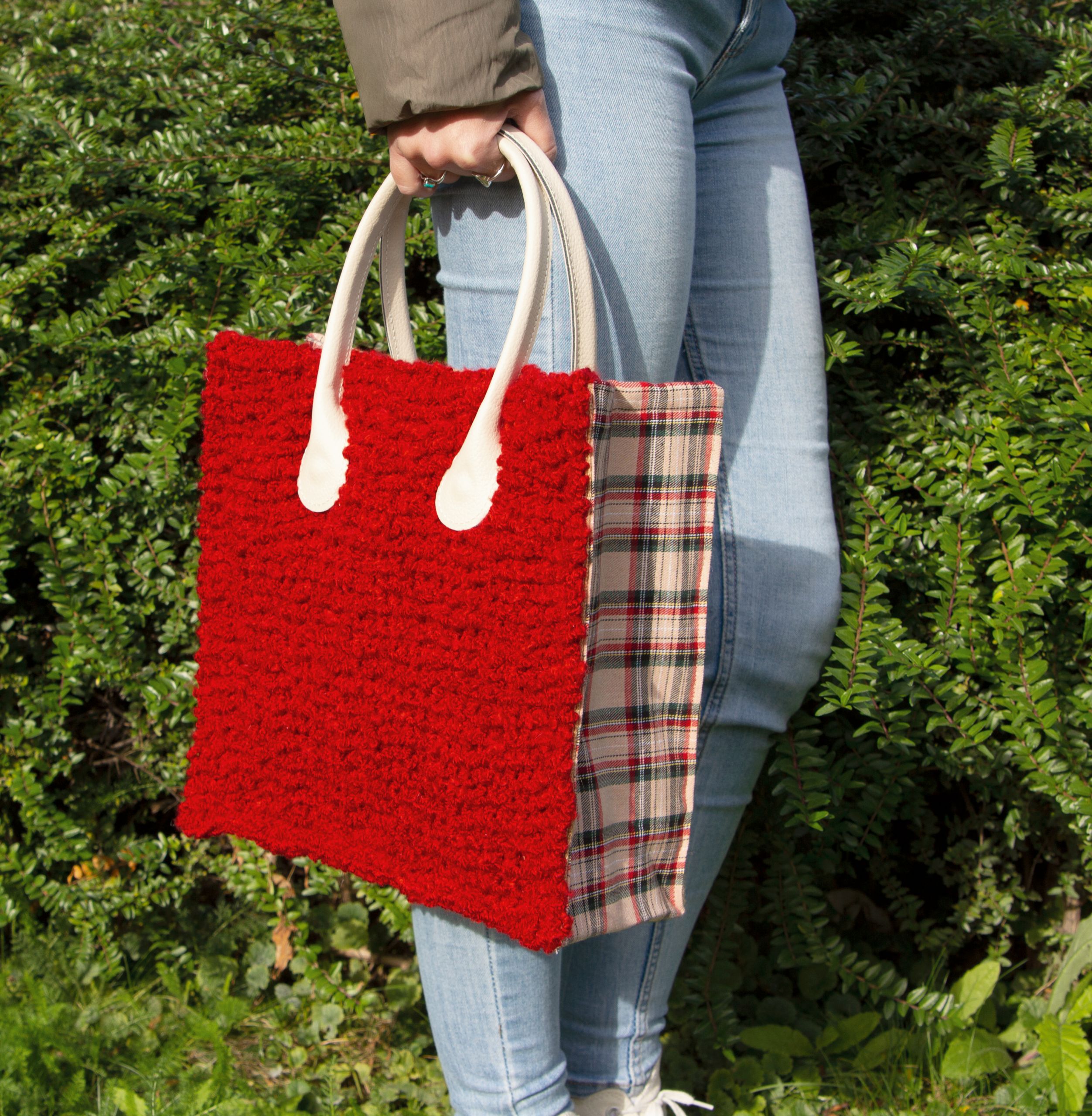 Materials:
7405-02 tote bag juta red shimmer 30x30x12cm
335951-042 bag handles 52x2cm beige
108085-05 bouclé yarn  100g~90m red 2 balls
240162-01 scotland fabric h 145cm beige 15cm x 97cm (1.5cm for bag side edge + 3.5cm for bag depth inner edge)
300541-375 occh.rib.c/attr.oro 24pz/bl 8,5mm 2 pezzi

Tools:
needle, thread, sewing machine, scissors, meter, hammer, pins, hot glue, knitting needles n. 9 art. 300218-231.

Cast on 32 stitches and work straight for 30 rounds