Thanks to the epoxy resin you can capture flowers, plants and seeds and make this beautiful and original medallion.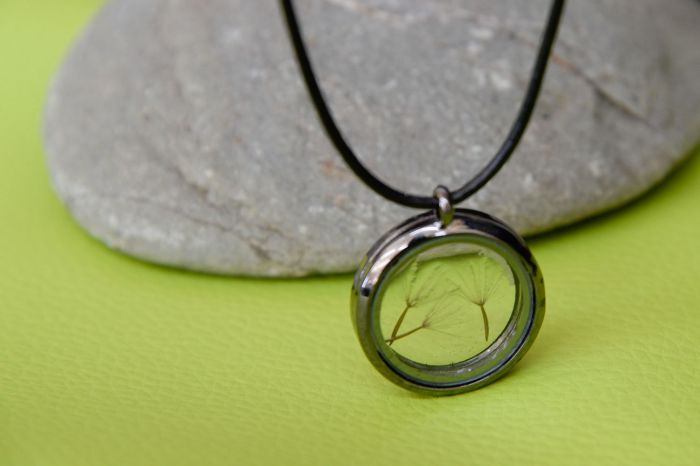 Materials:
8414-441 openable pendant, D 3cm, 1 pc.
LCC19-720 epoxy resin, 720 ml, 1 pc.
742- * div. leather straps, about 1 m.
various seeds (dandelion seeds), leaves, dried flowers.
Tools:
the required tool is included in the resin package, scissors.