In this video tutorial we show you how to make a cute gift bow with our cotton ribbons.
With this bow you will add an extra touch to your gift packages but it can also be used to decorate the table or objects at home.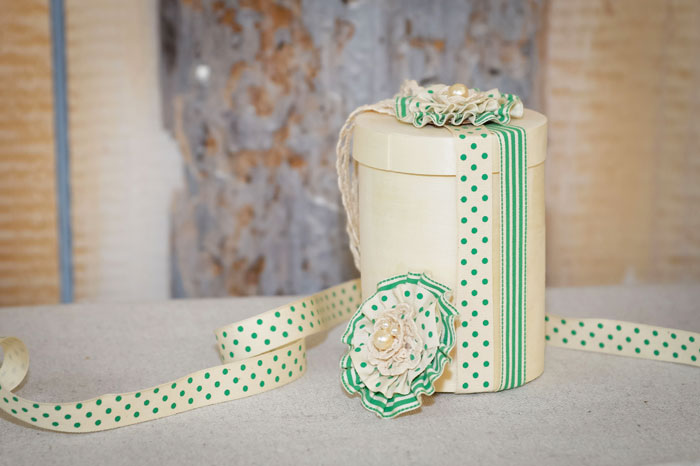 Materials:
862-46 chipboard 110 x 80 mm round, 1 pcs
VR15-685 ribbon Boutique 15mm x 5m dots green, 1 roll
VR15-683 ribbon Boutique 15 mm x 5 m strips green beige, 1 roll
VL09-004 ribbon Boutique 9mm x 5m, 1 roll
8260-011 pearls 8 mm cream, about 3 pcs
8240-011 pearls 4 mm cream, about 3 pcs

Tools:
scissors, hot glue
TIPP:Crafted in a smaller version and glued to a hair clip, or tied to a band (Noodles, My Bands), this scoop makes for magical accessories for little princesses.